As we enter this new year, I am encouraging us as a spiritual family to seek the Lord together for His direction, provision, and favor among our families, small groups, church, community, and nation. The Elders have set aside January 2-22, 2020 for a 21-day, church-wide fast.
The Bible has much to say about prayer and fasting and offers many examples of this spiritual discipline in the lives of those serious about seeking God.
Jesus Himself spent 40 days and nights in the wilderness fasting and praying before He began His earthly ministry. (Matthew 4:1-17; Mark 1:12-13; Luke 4:1-14)
During a regular time of prayer and fasting, God spoke to the leaders of the church in Antioch and told them to set aside and send out Paul and Barnabas for the work to which God had called them. (Acts 13:1-3)
In each of the churches they planted, Paul and Barnabas prayed and fasted for the elders before committing them to the Lord for His service. (Acts 14:23)
Nehemiah fasted and prayed when he learned Jerusalem's walls had been broken down, leaving the Israelites vulnerable and disgraced. (Nehemiah 1:1-4)
Ezra declared a corporate fast and prayed for safety for the Israelites as they journeyed 900 miles from Babylon to Jerusalem. (Ezra 8:21-23)
After Jonah pronounced judgment against the city of Nineveh, the king ordered the people to fast and pray. Jonah 3:10 says, "When God saw what they did and how they turned from their evil ways, He relented and did not bring on them the destruction He had threatened."
The disciples fasted and prayed after the Resurrection and continued the practice throughout the formation of the early church. What Scripture has taught us is remarkably counter-cultural in our consumerist society and Jesus desires it of us as well.
During this church-wide fast, we will have the following prayer gatherings:
Wednesdays (1/8, 1/15 and 1/22) from 7:00 to 8:15 pm in the sanctuary. If you need childcare for the Wednesday evening prayer gathering, please email us as soon as possible at clcadmin@covenant.life 
Fridays (1/3, 1/10, 1/17) from 6:00 to 7:00 am. 
Sundays (1/5, 1/12, 1/19) from 9:30 to 10:00 am (prior to Sunday Gathering)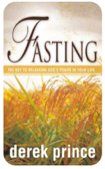 For more information on the subject of fasting, I recommend the following resources:
Book by Derek Prince: Fasting. The key to releasing God's power in your life can be purchased here
Shop for other resources on Fasting by Derek Prince at www.derekprince.org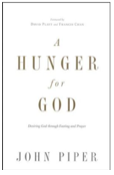 Book by John Piper: A Hunger for God: Desiring God Through Fasting and Prayer can be downloaded for free in PDF version here
Blogs and articles on Fasting:
https://www.allaboutprayer.org/prayer-and-fasting.htm
https://www.desiringgod.org/articles/fasting-for-beginners
https://www.crosswalk.com/faith/spiritual-life/what-christians-need-to-know-about-fasting.html
https://www.biblestudytools.com/bible-study/topical-studies/what-exactly-is-fasting-all-about.html
May the Lord help and encourage us as we set aside this time as a spiritual family to seek His face.
In His love and grace,
Chris Hyatt, Lead Pastor